Looking to join us for Thanksgiving this year? Or maybe you're wanting to make Christmas cookies on your camping trip? Don't forget about ringing in the New Year with us! Here at Jellystone Park™ Wichita Falls, we have a variety of holiday activities planned that the whole family will love. Keep reading to learn about the benefits of holiday camping at our Camp-Resort and discover all of the events and activities we have planned!

2022 Holiday Event Calendar
If you're still deciding which holiday you should book your family camping trip for, you've come to the right place. We've outlined everything you can expect when staying with us over the holidays! After reading, you may want to book multiple holiday camping trips at Jellystone Park™ Wichita Falls! Please note that we are still finalizing our holiday activity schedules and will be continuing to update our events page with this information.
Thanksgiving
Gobble, gobble! You're going to be very thankful you booked this weekend for your family camping trip! Gather around your cabin or campsite and make family memories over delicious, homecooked food. Just make sure Yogi Bear™ doesn't steal your pic-a-nic basket! Plus, we will have a Turkey Trot and a special donation drive that supports the local community! We will be sure to update our upcoming campers on which donation items are needed. 'Tis the season for giving!
Christmas
Spread holiday cheer from cabin to campsite through various holiday decorations! Our Holiday Cheer events are sure to put you in the holiday spirit! Choose from weekend events (December 2-18), or week-long events (December 23-29) for the ultimate Christmas camping trip. Enjoy drinking hot cocoa around the campfire, taking photos with Santa Claus, taking part in holiday themed crafts, and participating in the Christmas Parade. Lastly, our site and golf cart decorating contests will be a major hit among your family! Please note that these contest details are still being finalized. Ho ho ho!
New Year's
Ring in the New Year at Jellystone Park™ Wichita Falls in style! Join us for Farewell 2022 Week (December 30 - January 5) as we say goodbye to 2022 and hello to 2023 with our can't-miss New Year's party! Grab your party hats and dancing shoes - it's going to be a fun-filled week!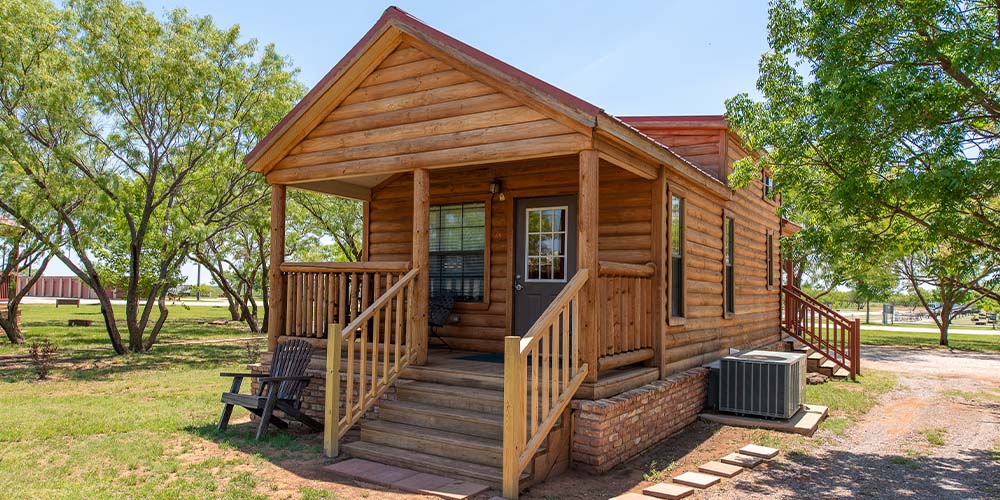 Non-Peak Deals
Stay and save this holiday season at Jellystone Park™ Wichita Falls with one of our 5 deals! Enjoy $25 campsites, free nights, 50% off, and more. Be sure to check out all of our deals here.
Extend the Fun | Promo Code: EXTFUN
Add a Thursday or Monday to your long weekend stay and save on the 4th night! Campsites are $25 and cabins are 50% off the extra night. You can't go wrong with this deal!
4-Night Bonus | Promo Code: BONUS
There's nothing better than a free night of camping. Book 3 nights during our non-peak season and get the 4th night free! Please note that the free night applies to a weekday rate only.
5-Night & 7-Night Deals | Promo Code: 5NIGHT & 7NIGHT
Stay 5 or 7 nights anytime this holiday season and enjoy 25% off your entire stay! That's massive savings that you don't want to miss!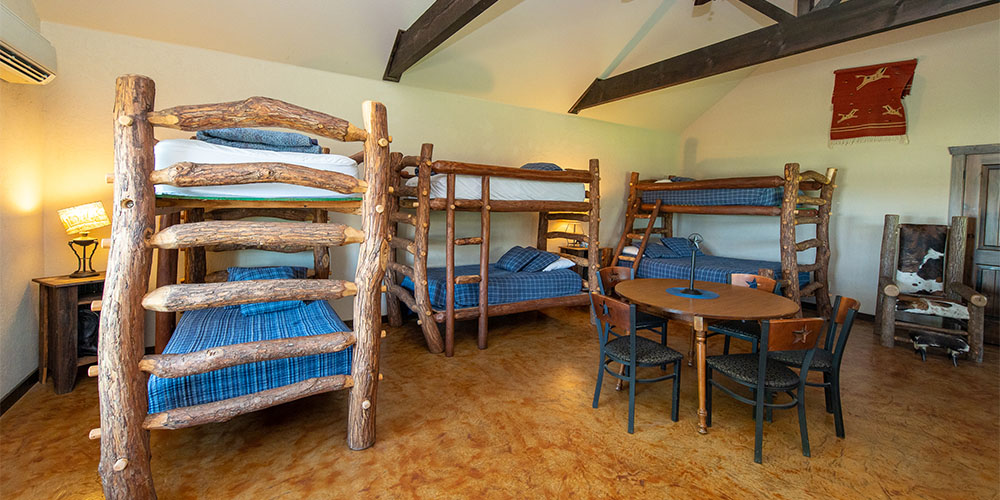 Group Lodges
The holidays are all about family, so don't forget to bring them along during your holiday camping trip! We have 2 group lodge options for you to choose from. Our Rangers Retreat sleeps up to 16 people and includes 3 bedrooms, a full kitchen, a full bathrooms, and so much more. We also have our Longhorn Lodge that sleeps up to 14 people, includes 4 bedrooms, a full kitchen, and a full bathroom. Either of these options are great for making this a holiday family tradition!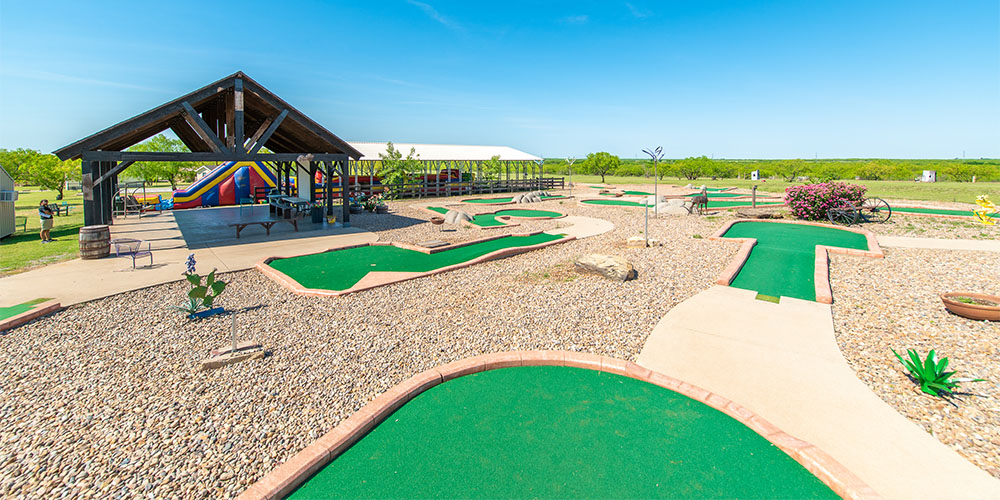 Open Attractions
Despite all the fun we have planned during Thanksgiving, Christmas, and New Year's, we also have a variety of attractions that will be open during your stay! If the kiddos need to burn off some energy, take them to the jumping pillow, sports courts, playgrounds, Miner's Maze, paintball, or laser tag. On the other hand, if you are looking for a relaxing activity to do, be sure to check out the mini golf course, scavenger hunt, Gem Mining, arts & crafts, or "Hey Hey" rides with Yogi Bear™ and Friends. No matter when you choose to stay with us, we can guarantee you the best vacation ever!
As you can see, we have lots of fun planned for the 2022 holiday season at Jellystone Park™ Wichita Falls! Whether you decide to join us for Thanksgiving, Christmas, New Year's, or all three, this camping getaway will be one your family will remember for years to come. If you're ready to book, please give our reservations team a call at (940) 767-6700 or you can book online. We can't wait to welcome you to a memorable holiday camping getaway!