Taking a visit to Fort Worth, TX is a must when traveling through Texas. From Sundace Square experiences, to live music, breweries, and shopping, Fort Worth, TX has endless attractions that are fun for all ages! You may be researching which campgrounds near Fort Worth, TX are the best for you and your family - and with so many great campgrounds, it can be difficult to choose. Keep reading for 6 advantages of camping near Fort Worth, TX and why you should stay at Jellystone Park™ Wichita Falls!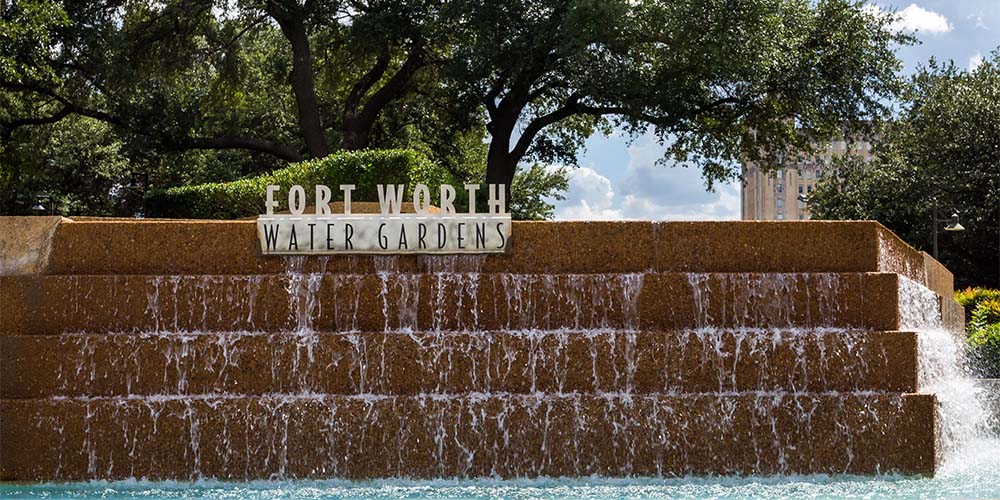 Under 2 Hours From Fort Worth, TX
Being under 2 hours from Fort Worth, TX, our Camp-Resort is the prime home-base destination. By staying at Jellystone Park™ Wichita Falls, you can escape the hustle and bustle of the city and enjoy peace and quiet. Plus, staying at our Camp-Resort makes it easy to visit both the city of Fort Worth and the Fort Worth Zoo.
Fort Worth, TX
There is so much to do in Fort Worth, TX that's fun for the whole family. Enjoy the Forth Worth Water Gardens while you experience a variety of water features as you wander through this relaxing urban park. Don't miss the chance to see Sundance Square! Recognized as one of the top downtown developments in the United States, Sundance Square spans 35 blocks in downtown Fort Worth. Choose from 30+ places to eat – from steaks to sushi to seafood – with lots of choices for patio dining. Check out the cool collection of stores, from local boutiques to nationally known brands. Plus, enjoy great entertainment: live music, live theatre, comedy, and the magnificence of Bass Performance Hall. And don't worry about parking – it's free!
Fort Worth Zoo
The oldest continuous zoo site in Texas, the Fort Worth Zoo was founded in 1909 with one lion, two bear cubs, an alligator, a coyote, a peacock and a few rabbits. From these humble beginnings, the Zoo has grown into a nationally ranked facility, housing more than 7,000 native and exotic animals.
Home to nearly 7,000 animals and 500 species, the nationally acclaimed Fort Worth Zoo has been voted the No. 1 zoo in North America by USA Today, the Best Zoo in Texas by Yahoo Travel, the No. 5 zoo in the nation by USA Travel Guide, the No. 1 family attraction in the DFW Metroplex by Zagat survey, and a Top 10 Zoo or Aquarium by FamilyFun magazine. There's no doubt this is a top Fort Worth attraction!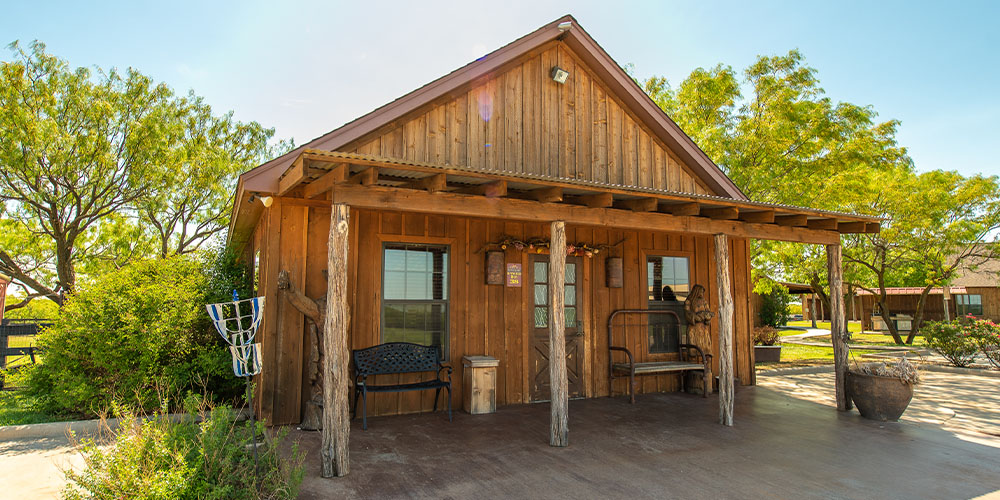 Cabin Rentals
With 15 different cabin types, Jellystone Park™ Wichita Falls has the best variety of cabin rentals near Fort Worth, TX. Choose from rustic, luxury, or group cabin options and enjoy amenities like full bathrooms, kitchens, and spacious bedrooms. Cabin camping at Jellystone Park™ Wichita Falls will soon become your home away from home.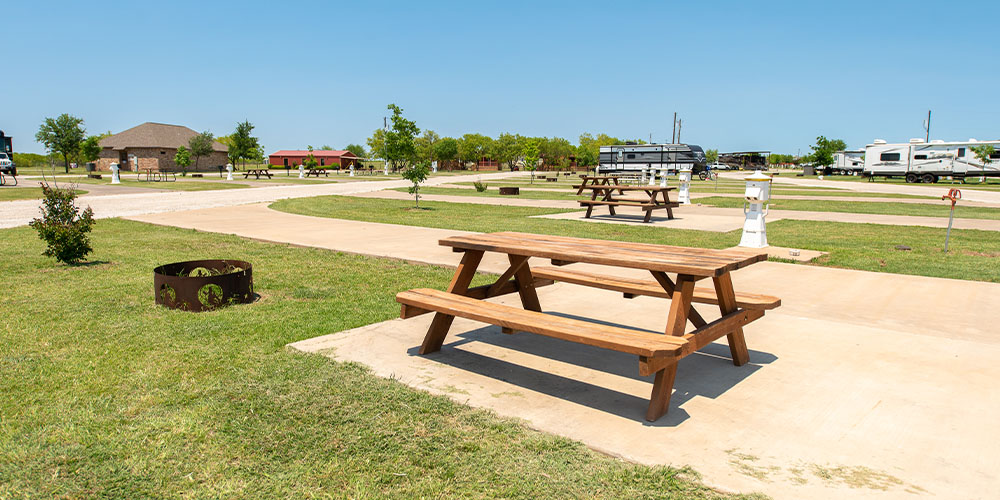 Campsites
In addition to our cabin rentals, our Camp-Resort also has numerous campsite options to choose from. Enjoy full hook-ups, a picnic table, fire ring, and more when you book one of our 5 RV site types. By booking a campsite near Fort Worth, TX, you'll be able to enjoy the perks of staying at our Camp-Resort while also being just a short drive away from the city!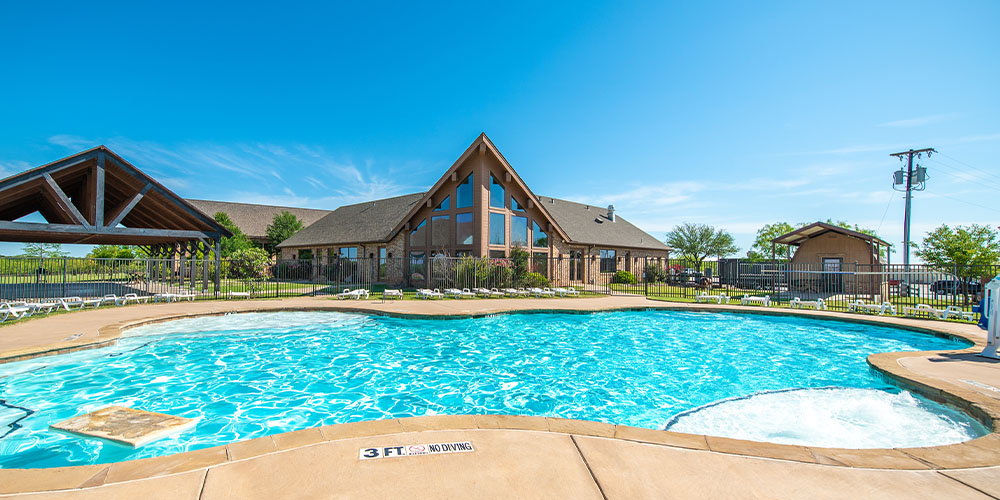 Splash Pad, Pools, & More On-Site
Splash Pad? Check. Swimming pools? Check. Here at Jellystone Park™ Wichita Falls, we have it all! Splash the day away at Yogi Bear's splash pad, which features water cannons, spray features, and more fun! If you're looking to swim some laps or play water volleyball or basketball, you'll have to check out our 3 swimming pools. Did we mention that all of our water attractions are included in your stay? This way, there's no need to leave our Camp-Resort for water fun unless you want to. Check out our dates of operation for our water attractions here.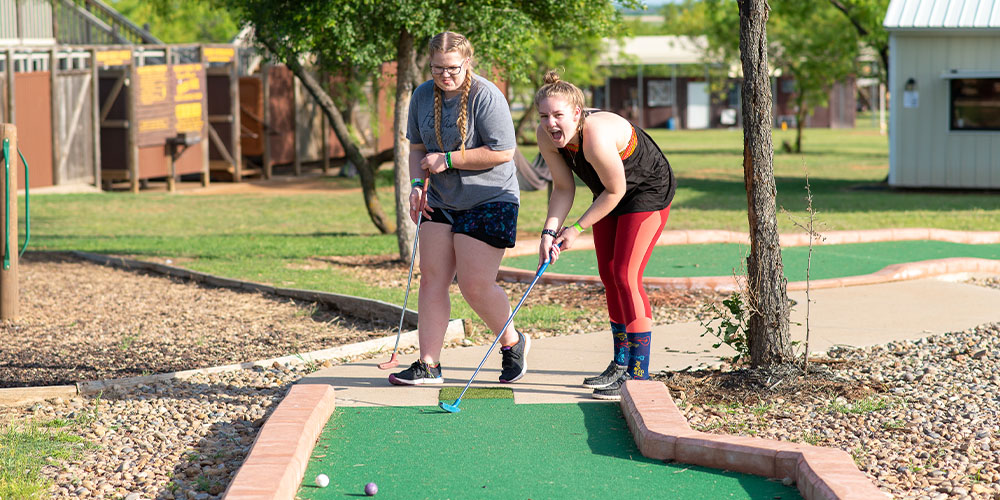 Other Endless Attractions
In addition to the numerous water attractions our Camp-Resort offers, we also have 15+ additional attractions for you and your family to take advantage of! Play a round of mini golf, soar high on our jumping pillow, find gems in our Gem Mining sluice, or get competitive with a game of Lazer Tag. View all of our attractions here.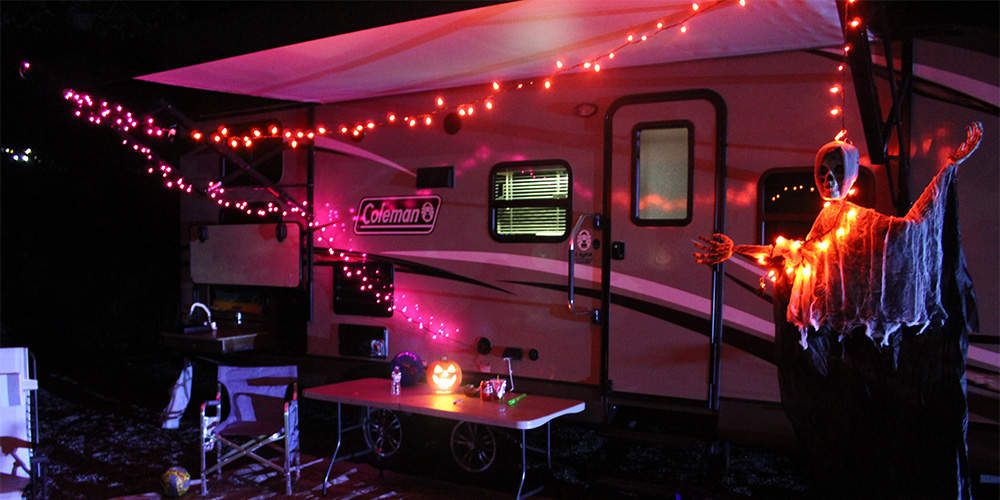 Themed Events & Activities
Camping near Fort Worth, TX just got better. At Jellystone Park™ Wichita Falls, you can expect themed events and activities during your stay! We have a variety of themes lined-up for the rest of the year including Halloween, Food Fest, Holiday Cheer and more. Book between April 1 - May 26 & August 14 - December 31st for weekend activities, or May 27 - August 13 for daily activities scheduled all week long.
Finding a campground near Fort Worth, TX with a variety of attractions, amenities, and activities can be time-consuming. We hope that these 6 advantages of camping near Fort Worth has made the decision a little easier. At Jellystone Park™ Wichita Falls, you're guaranteed to find the perfect campsite or cabin rental near Fort Worth, as well as enjoy a variety of attractions and events on-site while being a short distance away from Fort Worth, TX. It's time to have the best vacation ever - book online today!