When planning the perfect trip to anywhere, food is a huge consideration. It can be stressful trying to find the perfect place to eat for the family or a nice brewery or winery to visit on your own. Fortunately, when it comes to the city of Wichita Falls, TX we've got you covered. Our Jellystone Park™ Wichita Falls location is right outside Wichita Falls. As a result, we've become experts on the area. Below, we've outlined a few restaurants, wineries, and breweries that we personally recommend and hope you give a try during your next visit!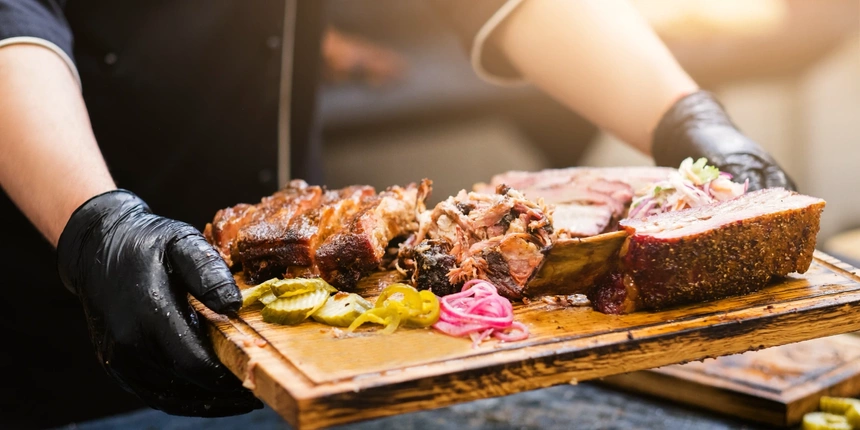 Restaurants
Finding a place to sit down and grab a bite can be tough. With so many different options and varying reviews, it can be difficult figuring out what places are truly good. Well, we can help with that! The Wichita Falls area has tons of restaurants to choose from with delicious food options. We've compiled our top five Wichita Falls restaurants below!
Pelican's
Pelican's is a family seafood and American restaurant. They have a ton of great options like seared ahi tuna, raw oysters, and aged steaks on the menu. They started as a chain in the 70s and 80s but now each Pelican's location is independently owned and operated. Come eat some great food and enjoy the nostalgia of this old chain in Wichita Falls.
Gutierrez Restaurant
This small Mexican restaurant packs in big portions with bigger flavor. Gutierrez Restaurant is a tiny hole in the wall in Wichita Falls but they have so much to offer. They have great burritos and tacos, as well as an extremely kind and friendly staff. The atmosphere is very warm and feels like home, they have some of the best tacos in the country and is a great place for some authentic delicious food.
Progress & Provisions Craft Kitchen
Progress & Provisions is a restaurant in Wichita Falls dedicated to using high quality, locally sourced ingredients. They have a smaller menu to aid in focusing on using quality ingredients and innovative recipes. Try their buffalo cauliflower or brisket grilled cheese, they also have some great salads for someone looking for healthier options. Progress & Provisions is a great little restaurant for anyone looking for some high quality and delicious food.
Fox Hill Restaurant & Gardens
For some fine dining in Wichita Falls, head over to Fox Hill Restaurant & Gardens. Using fine and fresh seasonal ingredients, Fox Hill is a great spot for farm to table fine dining. As well as small plates, Fox Hills also offers really good entrees like their duck confit, half chicken, pork loin, and more great options. They have acres of beautiful gardens to walk before or after dinner which makes this place a very romantic and fun place to go.
Texas Underground BBQ
A list of restaurants in Texas is never complete without a BBQ spot. Texas Underground BBQ is a small hole in the wall with some of the best BBQ in Texas. This local joint has some great options like their burnt ends, fall-off-the-bone ribs, and creamy banana pudding to end the meal with something sweet. There isn't much on the menu that you could order and be upset with. If you're visiting the area, give some Texas BBQ a try and head to Texas Underground BBQ.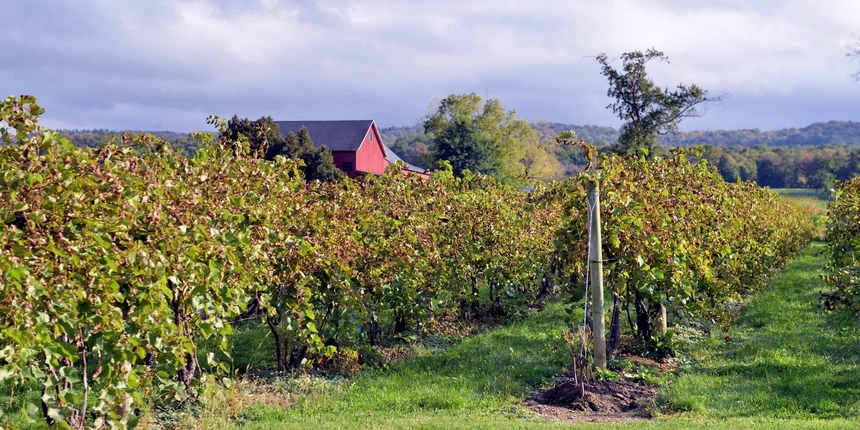 Wineries
Wichita Falls sits just outside the Texoma American Viticultural Area. As a result Wichita Falls is home to some great wines being made from these grapes. This narrow AVA tends to fly under the radar during Texas wine discussions, but is bustling with new activity. With small, quality centered growers leading this activity, the Texoma AVA is one that should be watched closely as it begins to grow. If your visiting Wichita Falls, check out some of the wineries nearby to help support the growth of this AVA.
6th Street Winery
Right in downtown Wichita Falls is 6th Street Winery, a wine tasting room and production winery. This Wichita Falls winery buys extremely high quality grapes for their wines and have a wide variety of great wines to try. They have live music and a very kind and laid back atmosphere. It's a great place to unwind and have a drink after a long day, and definitely worth the visit during your Texas camping trip.
OG Cellars at the Holt
OG Cellars is a winery located in Northwest Wise County. They are proud to use 100% Texas grapes and each glass is hand crafted to be the best it can be. The OG Cellars at the Holt, is their tasting room located right in Wichita Falls, across the block from the world's littlest skyscraper. This tasting room just opened recently and is already receiving rave reviews on their wine - make sure to check it out during your visit!
Horseshoe Bend Cellars Vineyard & Winery
Horseshoe Bend Cellars Vineyard & Winery has it all. Located just outside of Wichita Falls, this winery has a perfect rating, 5 stars across the board, and for good reason too. This family owned winery offers tastings, complimentary tours, and even cheese and meat boards to pair with their fantastic wines. Enjoy countryside views as you sip and snack at this gorgeous winery.
Hook & Ladder Coffees & Wine Co.
Hook & Ladder Coffees & Wine Co. is a super fun winery to visit. They have a cozy and friendly environment with live music regularly. The wines are amazing, and their flatbreads stand out too! This small winery is owned by retired fire chief and assistant fire chief, as well as their wives, Jon Reese and Bill Weske. They aim to make their winery a place where the best of Wichita Falls can be enjoyed and where they can celebrate the many men and women who provide public safety to their communities - be sure to check them out during your Wichita Falls camping trip!
Marker Cellars Family Winery
Marker Cellars Family Winery is a smaller winery located in downtown Bridgeport. They are brand new and already have plenty of events scheduled ranging from yoga and wine, wine and succulent planting, and many more. If you're looking for a fun activity, make sure to check their events schedule before your visit. They have a large selection of different wines for you to choose from and offer tastings for you to enjoy.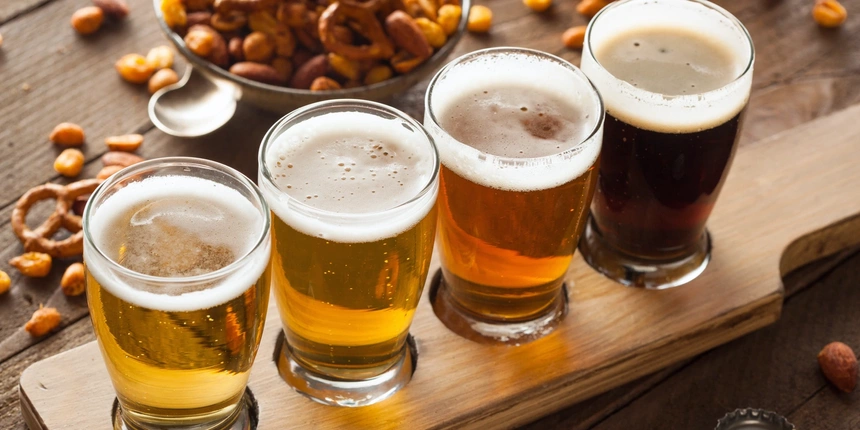 Breweries
Wichita Falls, TX offers plenty of breweries but finding the best ones to visit can be tricky. Fortunately, if you're looking for a cold one or trying to sample some craft brews in Wichita Falls, these five breweries we've compiled below should have you covered.
Wichita Falls Brewing Company
The Wichita Falls Brewing Company is the only local brewery located right in Wichita Falls. This brewery serves as a meeting place for the city being a central point where folks can bring their families to enjoy good beer, good people, and good food when they have food trucks. They opened in 2018 and since then have experienced great success in their aspirations. With 10 beers rotating on tap, and a fun and welcoming environment, this is one brewery you have to visit while camping in Wichita Falls.
Nocona Beer & Brewery
Nocona Beer & Brewery opened their doors in 2017 and since then have operated as a brewery among other things. Nocona as well as being a brewery, serves as an establishment promoting local artistry, community outreach, and the kind of hospitality that only comes from a Texas small town. They source the best grain they can and handle it to make the best beer possible, with this they brew a large variety of craft beers for you to try during your trip.
Kochendorfer Brewing
This german style brewery, located north of Wichita Falls in Oklahoma, makes top quality beers. With 30 years of experience, Kochendorfer Brewing has made brewing beyond their passion, but as their craft. After traveling the globe and learning all they can, Kochendorfer Brewing settled down in their brewery and have made it a place they want to spend every day in. With a place for the kids to play, a trail to explore the outdoors, and an expansive brewery, this is one place you'll be sure to enjoy with them.
Bricktown Brewery
Bricktown Brewery is a chain brewery with a location right in Wichita Falls, they serve great burgers, sharables, pizza, and more. They serve a great dinner and are family friendly, and they have numerous beers on tap. With plenty of local beers to try, as well as all of the beers you're used to having. If our recommendation doesn't sell you on walking through the door, the smell of their pizzas baking will! Check them out if you're in the area and looking for a place the whole family can enjoy.
Rickhouse Brewing
Rickhouse Brewing is a Wichita Falls brewery with a story similar to most - a few good friends, a few mediocre beers, and hope for something better. After a homebrewing kit, and a few decent beers, the idea of Rickhouse Brewing was born. They had a desire to create an upscale, family friendly atmosphere where their beer could be enjoyed in a calm, warm, and friendly environment. They have a generous selection of small snacks to enjoy alongside their beers, as well as wines for people who may not immediately gravitate towards craft brews.
Whether you're looking for a nice family restaurant, a beautiful vineyard & winery, or a cozy taproom to discover, Wichita Falls, TX has a place for you. If you need a place to stay while out here though, check out our Texas campground, as we are only a short distance from all of these excellent spots! To book your stay, call (940) 767-6700 or click here to view availability. We look forward to seeing you soon!